How to tell if your room is in need of an upgrade
Most things in life these days seem to come with an in-built obsolescence which means getting regular upgrades – just think of smartphones, laptops, tablets and TVs. However, most of the time getting an upgrade comes down to finding out that you actually need something new. When it comes to your bedroom things might not be so obvious, but nevertheless there will come a time when it will also be in need of an upgrade – so how are you meant to know when that might be?
---
Wear'n'tear
When you consider that most of us spend a third of our time in bed asleep it should come as no surprise that our bedrooms are among the most-used spaces in our homes. This means that wear'n'tear is an obvious telltale sign as to when things might need an upgrade. Mattresses that feel less comfortable, bed frames that creak a little, wardrobe doors that stick and surfaces that are marked or scratched are all things that can tell you it's time to start thinking about making some changes
---
Storage
Another big factor when it comes to working out if you need to upgrade a bedroom is by working out if you have enough storage. Many wardrobes and bedroom cupboards, dressers and drawers end up with old clothes and personal bric-a-brac we collect as we go along. This means that storage space is often used ad hoc, and things can get put away that are rarely, if ever, seen or used again. This is all well and good until you run out of available storage, and the answer to that isn't always a simple de-cluttering exercise. For whatever reasons, sometimes we simply need more space to put things away, and when that point comes it is definitely time for an upgrade.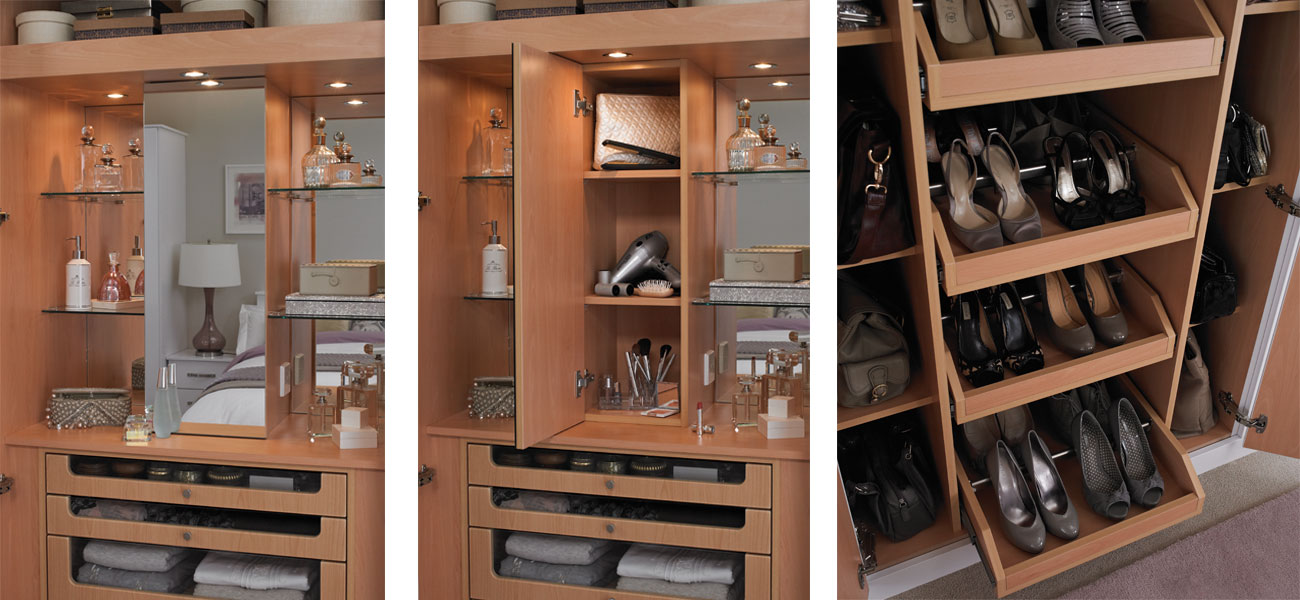 ---
Fitted bedrooms
One of the best ways to make sure everything is brought up to date at the same time is by getting a fitted bedroom solution. This means you can solve all your issues in one stroke, giving yourself plenty of new storage space based around a unified design, as well as maximising use of you room, whatever size it may be. By taking advantage of new design tech you can see photo-realistic images of exactly how your new bedroom could look when complete, therefore leaving nothing to chance.